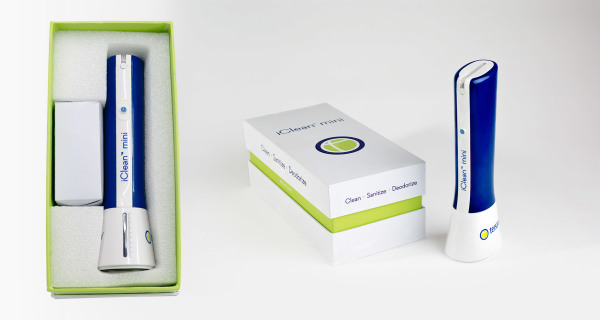 Kills 99.9% of germs including E.coli, Salmonella, Listeria without chemicals.                                              
Save time and money by no longer purchasing chemicals
Ideal for glass, mirrors and stainless steel leaving all surfaces smear free with a high shine

​

Removes dirt, grime, stains, odours, mould, mildew and pesticides

​

Will not harm eyes or skin if accidently splashed                                   
No COSHH needed one document covers all                            ​
We are proud to introduce the new Tersano iClean mini™ to the market.  iClean mini™ turns cold tap water into a safe and effective cleaner, sanitiser, neutraliser and deodoriser. More effective than bleach without the hazardous toxic fumes or sticky residue that come with traditional cleaning chemicals.
With the press of a button, the iClean mini™'s diamond-coated electrodes instantly create an oxidising solution that is safe for people - yet tough on dirt, germs, and odours.
Ideal for home, office or commercial environments, the iClean mini is approved to clean and sanitise food preparation surfaces.
Safe for people, pets and the planet

Protects people with allergies, sensitive skin or respiratory issues from the harsh effects of cleaning chemicals


Reverts back to oxygen and water after use

​

 
01726 851333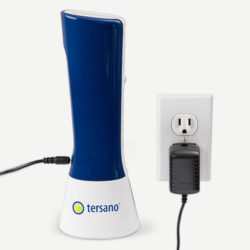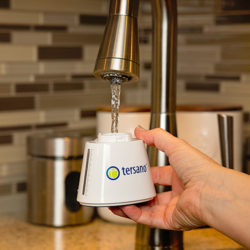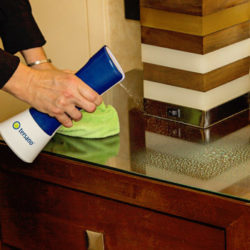 CHARGE
Fully charged in 60 minutes

Lasts for 100,s of sprays

Uses standard charger

Quick release reservoir opens easily

Use cold tap water only

Press power button to create oxidising solution

Clean sanitize & deodorize